65 YEARS OF BRILLIANCE, AND STILL SHINING BRIGHT.
Our journey has been long and rewarding, and we are proud of what we have accomplished. We are thrilled to introduce the Beam 65th Anniversary Limited Edition central vacuum, created in honor of our Sapphire Celebration.
As a tribute to our legacy of innovation and quality, this release showcases the best of our cutting-edge technology and sleek design. With only a limited quantity available, this is a rare opportunity to experience the superior cleaning power and durability of Beam's 65 years of vacuum-making expertise. Don't miss out on this exclusive release and upgrade your cleaning routine with the best-in-class technology from Beam central vacuum!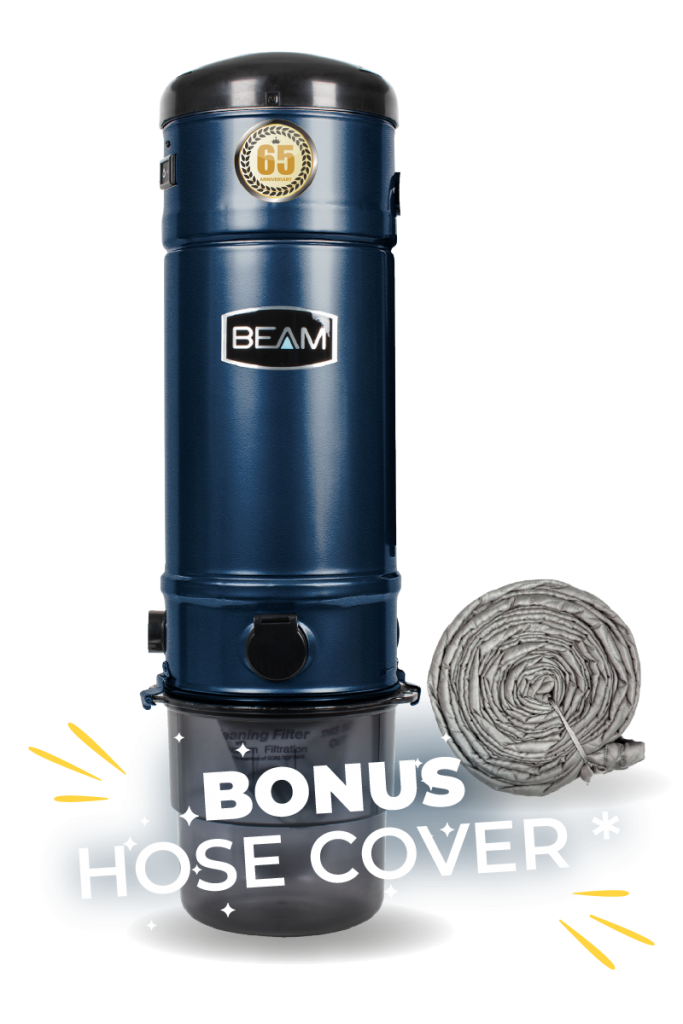 *Get a free hose cover with the purchase of a Beam 65th Anniversary Limited Edition SC375 Central Vacuum and a complete Beam cleaning set. Gift value up to $59.95.
Powerful Whole House Cleaning

Central vacuum offers a powerful clean for up to 8000 square feet. At 650 airwatts it offers high-performance cleaning for your home

Self-Cleaning Filter

You'll never need to clean your filter. The Gore® Self-Cleaning Filter cleans itself every time you turn your vacuum off.

Built-In Utility Inlet Valve

Conveniently vacuum out your car or clean your basement or garage by plugging a hose directly into the utility inlet on the power unit.
Quiet Pak™ Sound Insulation System

Makes BEAM one of the quietest central vacuums in the industry.

Anti-Vibration Mounting System

The anti-vibration mounting system keeps your unit in place for quiet low-maintenance operation.

Twist-Lock Bucket

The Twist-Lock bucket is easy to remove, empty and replace.
Don't hesitate to contact your local participating dealer today to find out about available packages and pricing!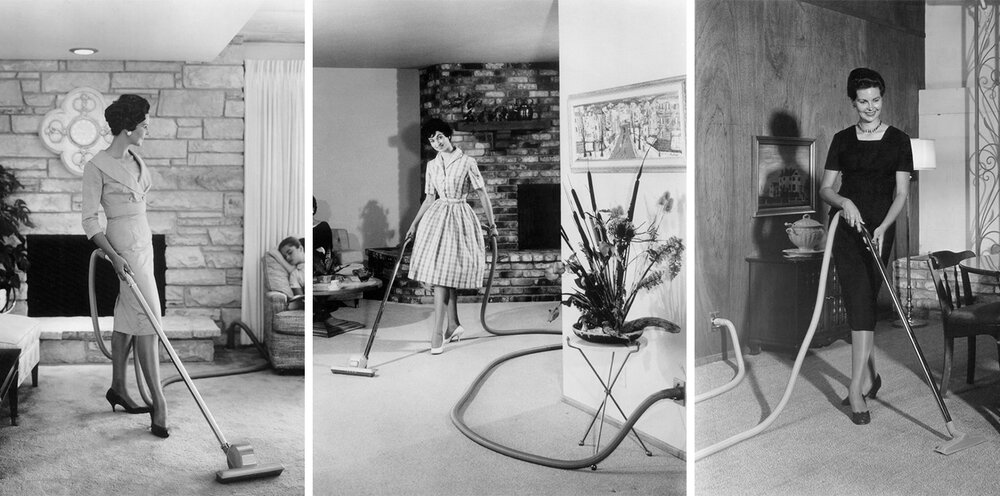 A BRIEF HISTORY
In 1957, BEAM Manufacturing Company focused solely on central vacuum systems. And over the next 65 years has emerged to become the undisputed technology and market leader in the central vacuum industry.
A GLOBAL LEADER
Currently, BEAM is sold in over 50 countries worldwide and is a truly a global brand. BEAM is committed to providing the best cleaning solution for homes around the world. Yesterday… today….. and tomorrow…..!